Outreach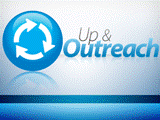 Celebrate Recovery

                                                                                                                                                                                                                Is a Christ-centered, forward looking recovery program that emphasizes personal responsibility as well as a spiritual commitment to Jesus Christ. This recovery program utilizes the biblical truth that we need each other in order to grow spiritually and emotionally. It is built around small group interaction and the fellowship of a caring community. Celebrate Recovery Meets Monday evenings at 7:00 pm in our Annex Building at 302 South Stephens.
PEP Club – Pray Eat Play
Meets every Thursday Evening at 6 pm.  Everyone is invited to share a meal and join in the fun. For more information please call Wiley or Helen Perry at 903-763-1210.
Easter In The Park
Is a ministry to the children of our community. Every year on the Saturday before Easter at 10:00 am we host a gigantic Easter egg hunt for children from birth thru 5th grade in the Jim Hogg Park. There are 10,000 candy filled eggs to hunt, clowns, prizes and even the "Easter Bunny" makes an appearance. Interwoven in this special event is the true meaning of Easter. This is a fun time for the whole family and everyone is welcome.
Fifth-Feast
Every fifth Sunday of the month, after church we have a church wide fellowship. This is a fun event where we share a meal, have games and activities, and get to know one another better. You do not need to be a member to attend; visitors are more than welcome!
Rock Riders
Rock Riders is a group of bikers who share the passion of motorcycling. This group meets at various times throughout the year for rides; long and short and to make a whole lot of noise….